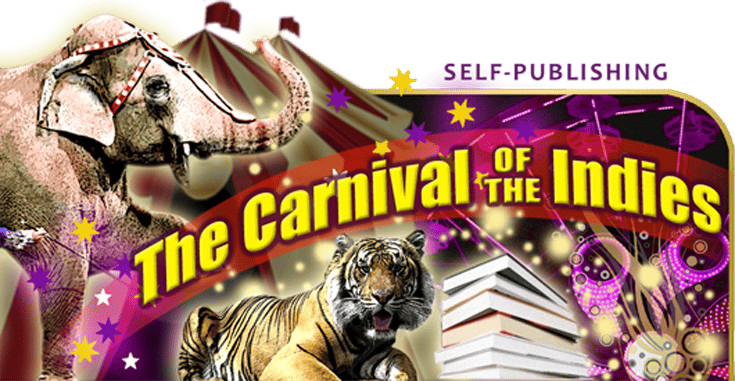 By Joel Friedlander
Welcome to this issue of the Carnival of the Indies blog carnival. This issue is for March, 2019. We welcome your submissions on topics related to writing, self-publishing, book design or marketing books.
A collection of outstanding articles recently posted to blogs, your reading here will be richly rewarded.
See the end of this post for links to submit your blog posts for the next carnival, or for participating Bloggers and Featured Bloggers to grab your sidebar badges. Thanks to everyone who participated.
Featured Posts
Kimberley Grabas presents Personal Branding for Authors: What It Is And Why It's Essential posted at Your Writer Platform, saying, "Personal branding can be a vague term… It isn't just a website, a font choice or a clever tagline. It's a blend of your skills, talents, values, interests, and beliefs reflected through your writing, online presence, and offline interactions. For authors, it's often a mix of professional and personal branding which includes what you do, why you do it and who you do it for. But, It's not enough just to be good at what you write. You must be able to easily and clearly communicate your vision or the purpose behind your work, and coherently voice its importance to others. This is why effective branding is such a big and significant part of developing and growing your writer platform."
Carla King presents Comparing the 5 Most Popular eBook Distribution Companiesposted at BookWorks Blog, saying, "BookWorks.com's Tech expert, Carla King, compares 5 popular eBook distribution and publishing companies that she has tested and used for her own and her clients' books."
Frances Caballo presents New to Instagram? Here's How to Start Plus 9 Tips for Authors posted at Social Media Just for Writers, saying, "If your reader demographic is between the ages of 18 and 49, Instagram can be a strategic application for you to use. Those of you who write young adult, new adult, dystopian, and teen and young adult romance and science fiction novels, will need to spend time connecting with your readers on Instagram."
Read the rest of this post HERE.