This edition of my author interview series features Susan Royal. Susan has selected 10 questions from my list of 20 to reveal to us a bit about her writing, motivation and inspiration.
Please enjoy learning more about Susan.
---
What is your work schedule like when you're writing?
I tend to do a lot of writing in afternoon and early evening. After everything else is done. If I get stuck, I'll walk away from the computer and nine times out of ten the solution comes to me.
What do you think are the elements of a good story?
It stays with you until long after you've finished reading the book.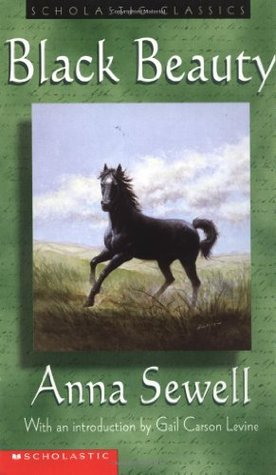 What is the first book that made you cry?
Black Beauty (First book I ever read from beginning to end. I was probably seven years old.)
What writing advice have you found to be the most useful? (Book, blog, etc.)
I was complaining about my story to a friend in a critique group, and he gave me some of the best advice I've ever gotten. "It's your story. You wrote it. There's nothing there you can't fix."
What comes first in your writing, the plot or the characters?
I need to know who my characters are before I can figure out what they would do in any given situation.
Describe your writing space.
I have small computer armoire in my bedroom. My book covers on the wall to help me remember how far I've come. Window to my left so I can see the birds at the feeder. TV to my right. If it's not turned on, I'm listening to music. A cup of coffee or glass of iced tea and maybe something to snack on. When I'm on a writing roll, I may eat a meal off the metal stool sitting next to me.
What tools do you use to write? (Computer, notebook, software, etc.)
I keep a small spiral notebook with me to jot down notes whenever I get an inspiration, but I use a desktop computer. Not a laptop. They don't work for me. My fingers hit everything but the return and I type so hard I wear the letters off the keys.
Do you outline? Are you a 'pantser'? What techniques do you use to get started on a story?
I'm a pantser who does some plotting. More and more these days, depending on the story.
Do you write in only a single genre? If so, what genre? If not, what genres?
My first book was time travel. My second was a fantasy. The last book I wrote was a fairy tale. The one I'm working on now is a paranormal. They all have adventure and romance.
What book(s) are you currently reading?
Hidden Legacy by Ilona Andrews
About Susan:
A native of Texas, Susan raised her kids in a 100-year-old farmhouse in the piney woods, and shared it with a music-loving ghost who harmonized with her son when he sang and played guitar.
She comes from a family rich with characters, both past and present. Her grandmother shared stories about farm life in Oklahoma Territory and working as a telephone operator in the early 20th century. She learned about the depression from her father and what it was like to be a teenager during WWII from her mother.
Susan loves taking her readers through all kinds of adventures. She's written two books in her It's About Time series, Not Long Ago and From Now On, and is working on book three. In My Own Shadow is a Fantasy Romance/Adventure, and Xander's Tangled Web is a YA Romantic Fantasy. Look for her books at MuseItUp/Amazon/B&N.
Want to know more? Check back from time to time for updates and a peek inside this writer's mind to see what she's up to. You never know what new world she's going to visit next.
Find Susan's Books:
All books available at MuseItUp, Amazon, B&N, Goodreads
Xander's Tangled Web (fantasy, mystery)
In My Own Shadow (fantasy, adventure, romance)
http://tinyurl.com/bqbxm41
Book trailer
Not Long Ago (time travel, adventure, romance)
http://tinyurl.com/85vgye3
Book trailer
Connect with Susan: