A Conversation with Author Don Massenzio
Today, ForeignCorrespondent has a chinwag with Don Massenzio, author of the acclaimed Frank Rozzani Detective Series as well as several other books. His newest book, Extra Innings, was released just last week. You can read Don's bio at the end of the interview.
Q. Tell us a bit about your latest release, Extra Innings.
A. Well, this book is a major departure from my usual crime/detective drama genre. It has elements of supernatural/paranormal devices and really isn't at all about crime.
Here is a blub that sums up the book:
Joe McLean hates his life. A lonely, divorced, middle-aged man, stuck in a cramped apartment, the only bright spot in Joe's life is cheering on his hometown baseball team. Now, the local stadium, the place of many childhood and adult memories is being replaced. Joe desperately wants a piece of this iconic venue to preserve his memories and have some memorabilia from his happier past.
 That's when unusual things begin to happen, and Joe begins to rethink the direction his life has taken. Can Joe take a different path in life? Can he use the special ability that he has acquired to change the course of his life? Will he realize the truth about the adage, you can never go home again?
 Follow the twists and turns in this supernatural story, Extra Innings, to find out.
Q.   When did you first realize you wanted to be a writer?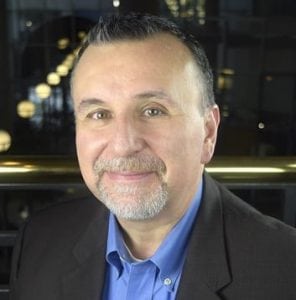 A.   I was a voracious reader as a kid. I lived in an urban neighborhood with no kids to play within an old two-family house. We had an attic apartment with a bookcase full of old books. I would read books from the Bobbsey Twins and Nancy Drew series and then would try to write my own stories. I think I was in 2nd grade when this really kicked in. Of course, I've been an editor/writer throughout my business career but didn't have the guts to publish my first work of fiction until I turned 50.
Read the rest of the interview HERE.