After years of writing, woman publishes 1st novel at 95
In 1955, Delana Jensen Close began to write a book.
It's finished now; it just took 63 years.
Close, who turned 96 in February, published her debut novel, "The Rock House," last year, complete with a book signing at Senior Star at Dublin Retirement Village, where she is a resident. And recently, the book won an award for best historical fiction from the 2019 Independent Book Awards.
While Close hopes this isn't her last book – two other novels are underway – she is relieved that her decades-long project is finished.
"It had to come out," Close said, comparing the excitement of holding the first author's copy to having a child. In the days after it was published, she literally treated it that way – carrying the book around in a basket with a baby blanket.
The 806-page book, a romance novel, was inspired by Close's hometown of Emery, Utah, a mountain town of less than 700 people with no library and no bookstore. As Close grew up, her love of reading, which fueled her love of writing, was powered by the Sears, Roebuck and Co. catalogue.
Read the rest of this story HERE.
---
Trump era proves a boom time for political publishing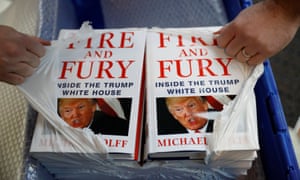 After two years in office Donald Trump has finally taught book publishers what cable news and the newsprint industry already knew: political journalism is great business and such a huge moneymaker that it may be eating into other publishing genres.
More than a dozen booksabout Trump's Washington are due, many from well-known writers paid advances in the region of a million dollars. Subsets include five about or involving the supreme court justice Brett Kavanaugh and, last week in the US, Kushner, Inc., a study of Jared and Ivanka Kushner by the Anglo-US writer Vicky Ward.
Others on the way include The Enemy of the People, coming on 11 June from CNN's correspondent and Trump bete noire Jim Acosta; American Carnage, about the recent evolution of the Republican party; and Border Wars, about Trump's ability to manipulate fear of outsiders to promote his agenda. They will stand alongside Matriarch, about Barbara Bush and Insurgency, about how Steve Bannon and other rightwing media figures paved the way for Trump.
Read the rest of this story HERE.
---
Does the publishing world discriminate? Colorado Springs women worry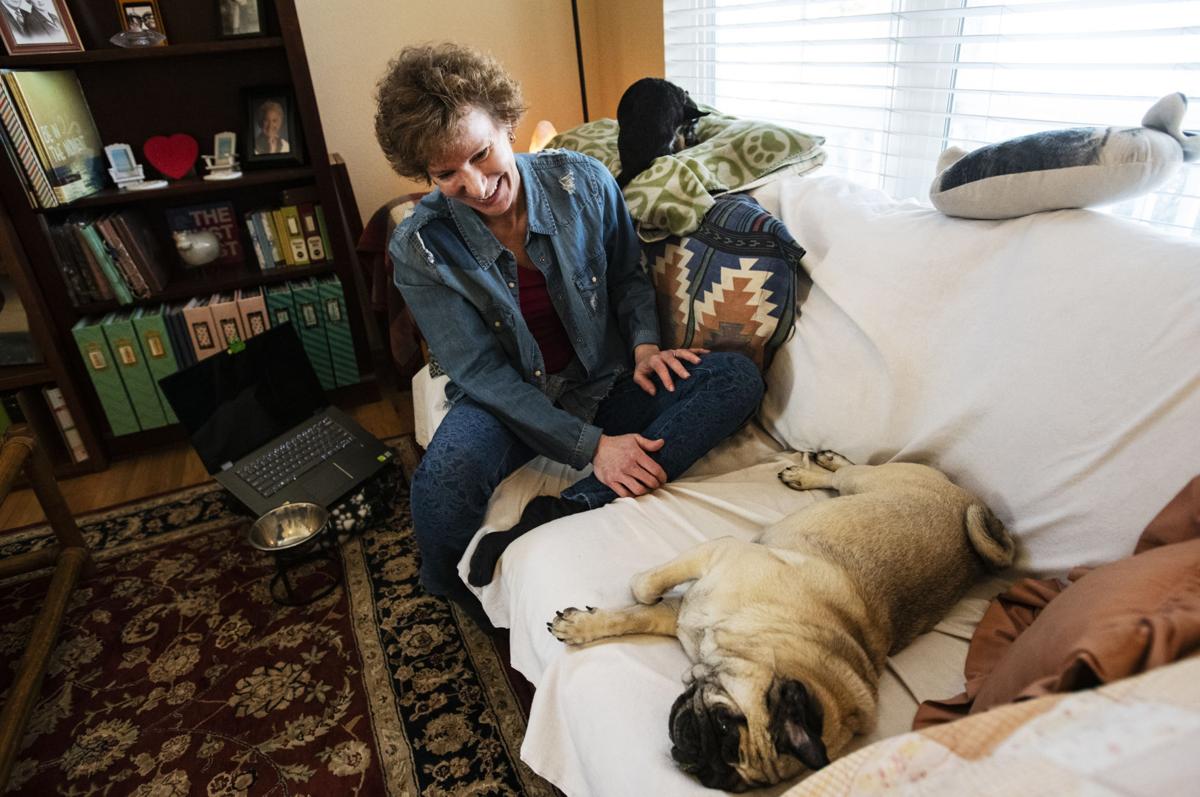 Jean Alfieri took a break from her HR job to attend a writer's workshop along California's beautiful central coast, where she and others were asked to imagine the life they wanted. Alfieri knew, but she felt embarrassed to say.
"I want to be sitting in my pajamas at my kitchen table with a hot cup of coffee and old dogs around me," she says now, nine years after that retreat. She smiles. "And look what I've got."
She spent 2018 living the life she always wanted before rent and bills and other forms of reality forced her into the corporate world. Now she has swapped the office for her Colorado Springs home, where she's writing children's stories alongside her canine companions. She has self-published illustrated books of poems about Zuggy the pug, based on a real-life friend, cute and quirky and mischievous.
Read the rest of this story HERE.
---
After Activist Pressure, Amazon Purges Dozens of Far-Right Books
The overwhelming size of Amazon's distribution sphere is known for its ability to suppress the prices of the media it sells and to crush a diversity of sellers, but the advantage for small publishers is that it sells just about everything.
As a central purchasing hub, it is relatively easy to get books sold on Amazon, allowing tiny publishing operations to have essentially the same distribution platform as Random House, not to mention self-publishing options like CreateSpace. This has also given Amazon enormous power to determine what is available: If a book isn't sold at Amazon, does it really even exist?
Greg Johnson, editor-in-chief of the white nationalist publishing house Counter-Currents, was forced to ponder this on February 24, when Amazon removed his publishing house's most-sold book, The White Nationalist Manifesto. Counter-Currents had been founded by Johnson to give legitimacy to Johnson's white nationalist movement, as well as to give him a job when he quit as web editor for the white nationalist journal The Occidental Observer. Counter-Currents would try to mimic the success that Verso Books had on the left, and he aspired to be the fascist equivalent by publishing extreme books on philosophic, spiritual and literary subjects.
Read the rest of this story HERE.
---
What You Should Do With Your Worthless, Used Books
"Please forgive the morbidity, but if you're lucky enough to still have one or more parents or stepparents alive, it would be wise to start figuring out what you'll do with their furniture, china, crystal, flatware, jewelry, artwork and tchotchkes when the mournful time comes," wrote Richard Eisenberg in a helpful post addressed to Americans in their 50s and 60s.
The title: "Sorry, Nobody Wants Your Parents' Stuff." Eisenberg, a fellow Forbes contributor, told the nightmare of unloading the "prized possessions" of his recently deceased 94-year-old father.
Another category that will exhaust your time and patience is books. In a previous post, Are Your Used Books Worth Anything?, I reported from an appraisal event at the recent Antiquarian Book Fair in Manhattan. One expert put the odds of finding a treasure in your home at one in a thousand.
Read the rest of this story HERE.