Want to Turn Your Comic Book Idea Into a Million-Dollar Business? Here's the First Step
Comic books are kind of a big deal these days. Total revenue for the comic book publishing industry in 2018 was estimated to be $865 million, and that's not counting peripheral sources of income from merchandise, or high-profile movie deals. I probably don't even need to tell you that half of the top 10 grossing films of 2018 were based on comic books, and 2019 is already on the same track for comic-related film popularity (with no real end in sight).
That said, the average comic book fan or aspiring artist may not have much faith that their nerdy pastime could be worth millions of dollars. After all, it's challenging breaking into an already-saturated industry, especially if you don't have much experience. But if you think about your hobby as a business, and you're willing to invest in your personal success, you could transform your passion for comic books into an institution capable of earning you a slice of that $865-million pie.
During the week of SXSW, my attention is particularly drawn to the sheer number of amazing comic book media companies out there, and just how possible it is for someone with a great idea and an entrepreneurial spirit to become successful in that space.
Read the rest of this story HERE.
---
Our love affair with ebooks is over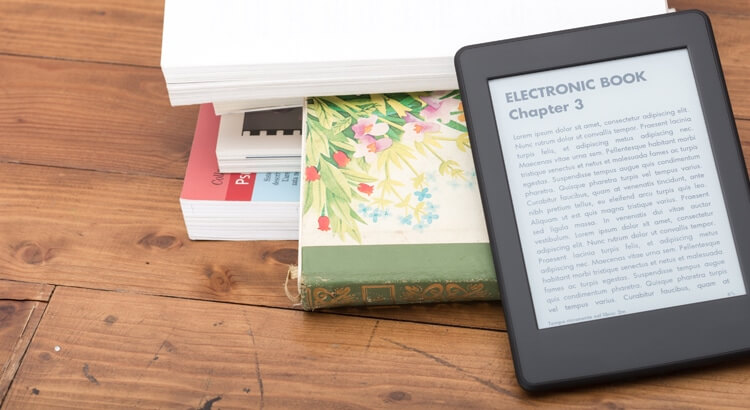 Digital books were once heralded as being a replacement for print and everyone in the bookselling and publishing industry were scared. It looks like our love affair with ebooks is over, primarily due to stagnant sales and a resurgence of print.
Independent bookstores are the places where you drop in for the latest paperback, listen to a reading from a favorite author or find a unique gift for a unique friend. And they're thriving. According to the American Booksellers Association, its membership grew for the ninth year in a row in 2018, with stores operating in more than 2,400 locations. Not only that, sales at independent bookstores are up 5% over 2017.
Meanwhile, sales for ebooks are completely stagnant. Ebook sales have slipped by 3.6% in 2018 and generated over $1 billion dollars. This is a far cry from 2015 when the format made over $2.84 billion dollars. Meanwhile hardback and paperback book sales grew by 6.2 percent and 2.2 percent, respectively. Revenue for trade book publishers was $7.49 billion in 2018, an increase of $341.5 million (4.6%) compared to 2017, according to the StatShot Monthly report from the Association of American Publishers. Each of the trade book categories – Adult Books, Children's/Young Adult and Religious Presses – saw revenue growth. Revenue for trade books includes sales to bookstores, wholesalers, direct to consumer and online retailers
Read the rest of this story HERE.
---
The top 10 books on Apple's iBooks-US
iBook charts for week ending March 10, 2019: (Rank, Book Title by Author Name, ISBN, Publisher :
iBooks US Bestseller List – Paid Books
1. Girl, Stop Apologizing by Rachel Hollis – 9781400209613 – (HarperCollins Leadership)
2. Cemetery Road by Greg Iles – 9780062824639 – (William Morrow)
3. Where the Crawdads Sing by Delia Owens – 9780735219113 – (Penguin Publishing Group)
4. The Malta Exchange by Steve Berry – 9781250140272 – (St. Martin's Press)
5. The Silent Patient by Alex Michaelides – 9781250301710 – (Celadon Books)
Read the rest of this story HERE.
---
10 Tips for Entrepreneurs Preparing to Publish Their First Book
With the continuing development of online publishing platforms, it's never been easier to get your book out to the wider world. However, the actual publication is only one part of a much-longer process: You still need to write, edit and promote your book, each part of which can present a significant number of challenges. To find out more, we asked a panel of Young Entrepreneur Council members the following question:
"What is the most important thing for entrepreneurs to remember when they are preparing to publish their first book?"
Read the rest of this story HERE.
---
The rise of young adult books with LGBTQ characters — and what's next
Erica Cameron is the author of the "Assassins" and "The Dream War Saga" series.Lani WoodlandMarch 10, 2019, 3:05 PM EDTBy Gwen Aviles
When Amy Rose Capetta started writing her young adult novel "Echo After Echo," she wasn't sure if it would be embraced by the publishing industry.
Though she had already published two books, "Echo After Echo" was different: The mystery, set on Broadway in New York, features a romance between two teenage girls. As she searched for a publisher, Capetta, 34, said she was never explicitly told to tone down her characters' sexuality, but she did wonder if editors who said they were "not able to connect" with the characters were really saying that the same-sex relationship might not appeal to straight readers.
"I wrote 'Echo After Echo' in breathless fear that I was tanking the career I'd been dreaming of and working toward," she said. "That story took three years, which is a long time to be breathless."
Read the rest of this story HERE.