Today's guest post is by Dave Chesson.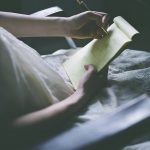 Thanks to the golden age of television, Margaret Atwood is finally gaining the recognition she deserves.
Don't get me wrong. Atwood has always been known for publishing politically provocative, emotionally engaging fiction.
However, due to the runaway success of the Handmaid's Tale, not to mention the topical relevance of the themes to which it speaks, Margaret Atwood is on the radar like never before. This has only increased with the announcement of her upcoming new novel.
So what does this mean for you as a writer?
First, take inspiration. It's possible to publish the story you truly want to tell, with a controversial political message, and still experience the maximum extent of success possible.
Second, take action. As well as a generally epic example, Margaret Atwood provides plenty of actionable advice for you as a writer.
This article contains a mixture of the best practical and inspirational advice provided by Margaret Atwood.
Read the rest of this post HERE.