Amazon makes it easy to buy the wrong version of your favorite book
Anyone can publish text that's in the public domain, meaning there are plenty of bizarrely formatted versions of classic novels out there.
Amazon conflates the reviews for multiple editions of a title, making it difficult to tell what you're actually buying.
One customer's story of getting a bizarrely-formatted version of "Pride and Prejudice" led me to track down the copy's origins — and publish my own edition of a classic book using Amazon's tools.
Danielle Kurtzleben wanted a copy of "Pride and Prejudice," so she went on Amazon and clicked on one of the first links that came up in the search results. When the book arrived in her mailbox, there was a surprise.
First of all, it was huge — the size of a children's coloring book, not like a typical paperback novel. Things only got weirder from there.
Read the rest of this story HERE.
---
Make Big Money Writing Fiction
Recently my friend Charlie Martin wrote a post about how ebooks are a complete game changer for publishing, a fact that traditional publishers are still bent on denying.
In fact, for the last several years, even as traditional publishers see their business hollowed out and dropping, instead of confronting reality they've amused themselves with facile lies, not just about ebooks but also about indie publishing in general.
Recently a well-known publisher insisted that it's impossible that the fall in publishing income is due to competition from indies since all the reporting services insist all the bestsellers are still traditional. Obviously, this publisher never considered that most indies don't have ISBNs and that the reporting services don't track Amazon, two reasons for the supposed discrepancy.
Read the rest of this story HERE.
---
The Best Books of 2019 (So Far)
Yes, the year has only just begun, but it's never too early to take stock of the books that have already made an impression on us. In short order, 2019 has presented us with a wide range of people, places, and stories: a small-town New England candlepin bowling alley across multiple generations; the under-covered world of West African espionage, the revelatory daily rounds of an exceptionally wry cleaning lady. We'll update this list as the year continues, but if you're looking for something new to read right now, you couldn't do better than the best books of 2019 so far.
Read the rest of this story HERE.
---
The 5 Funniest Books Ever
We asked comedy greats to name the five works in their fields that influenced them the most and made them laugh the hardest. Few authors are better suited to thrive in our fast-paced and distractible moment than Samantha Irby, who blogs, hosts live shows, and writes in print (including the bestselling essay collection We Are Never Meeting in Real Life) and for television (the upcoming comedy Shrill, which arrives on Hulu March 15). Across every medium, Irby combines an unflinching honesty about her own physical and psychological struggles with an unfettered joy.
Read the rest of this story HERE.
---
24 Books That Will Help You Face A New Beginning
Last month, we asked BuzzFeed Book Club members to share their favorite books about second chances or new beginnings, in honor of our February selection, Sugar Run by Mesha Maren. Here's what they had to say.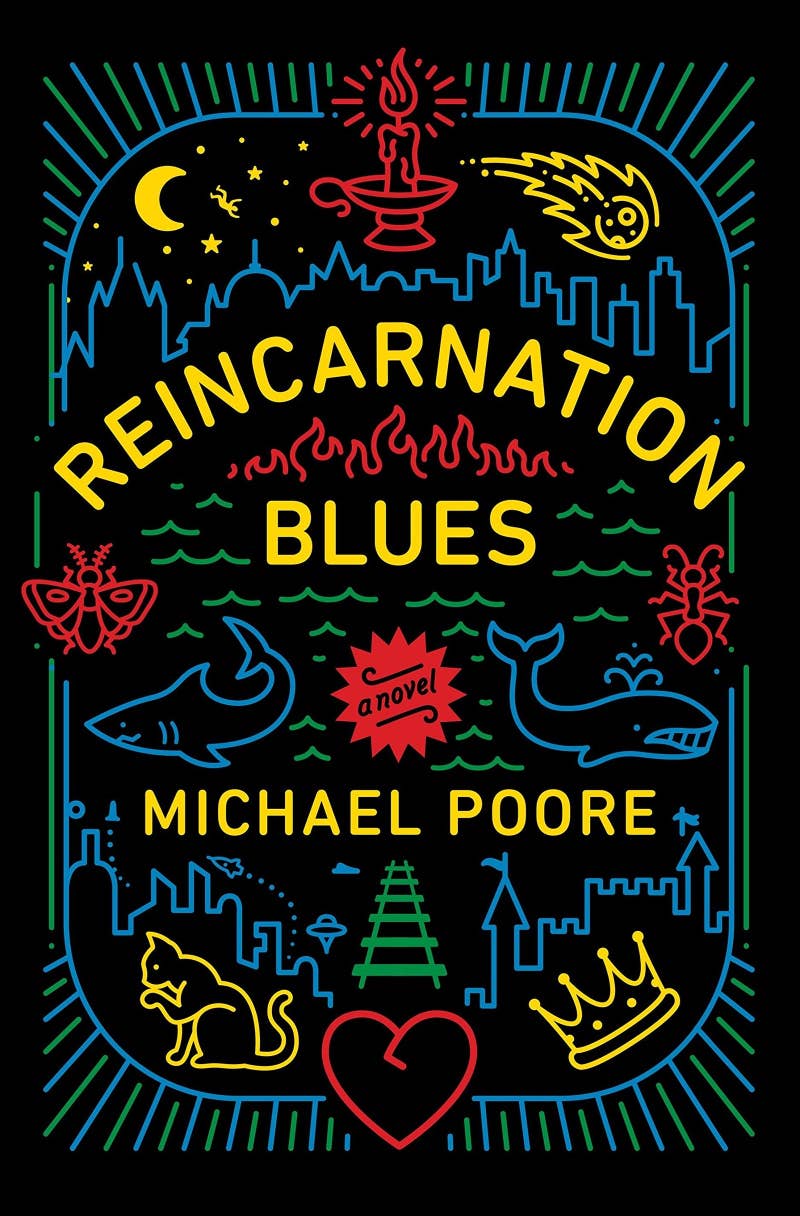 A man named Milo has only five chances left (having already lived 9,995 lives) to solve the puzzle that is existence and earn a spot in the "cosmic soul." But all he really wants is to spend more time with the love of his many lives — Death herself.
"Michael Poore's Reincarnation Blues is one I recently read and enjoyed which had a 'new beginnings' theme — albeit with about 10,000 do-overs instead of just one 'second chance.'" —Andy Barnes
Read the rest of this story HERE.