Amazon self-published authors: Our books were banned for no reason
In recent weeks, Amazon (AMZN) has taken down e-books written by at least six self-published novelists who say they did nothing wrong and depend on the platform to make their living, those six novelists told Yahoo Finance.
The six authors published many of their books through Amazon's online self-publishing platform Kindle Direct Publishing Select, and they expressed shock and frustration over losing their livelihoods without understanding why.
Amazon, for its part, has been cracking down on KDP Select authors who supposedly game the system in order to get paid more. But the authors Yahoo Finance spoke to insist they haven't engaged in this kind of fraud, and that Amazon banned them without sufficient explanation of wrongdoing.
Read the rest of this story HERE.
---
Why Authors Are Earning Less Even As Book Sales Rise
HarperCollins reported $490 million in sales for the last quarter on Thursday, up $83 million from the same quarter in 2017, partially due to rising digital audiobook and ebook sales. It's just the latest confirmation that traditional book publishers are doing well for themselves: The Publishers Association recently found the UK publishing industry's £5.7 billion in book sales income to be up 5% over the year prior.
That's in contrast to a June 2018 report out from the Authors' Licensing and Collecting Society that holds author earnings have dipped by 42% over the last ten years, and that median annual income for professional authors is now below £10,500. How can author earnings slip so far even as book publishers' incomes continue to rise? There's no simple answer, but plenty of factors contribute to the seeming disparity.
Read the rest of this story HERE.
---
Ebooks: How digital publishers are 'shaking up' the industry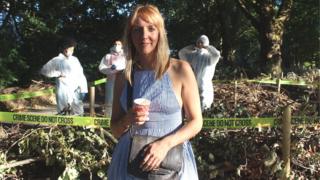 JK Rowling notoriously received numerous rejections before meeting her literary agent, and later, publisher. Having stacked up at least 60 rejections in my writing career, I know exactly how that feels.
And while being a novelist recently came out on top in a survey as one of the most desirable jobs to have, it is definitely not for the faint hearted.
I now have an agent and an award, but it wasn't always that way.
As a writer, the first step to securing a publishing deal is to acquire an agent, a middle-man, basically your number one fan who will shout about how good you are to publishers and hopefully persuade them to read your carefully-crafted novel.
Read the rest of this story HERE.
---
Amazon offers a peek at its softer side as it lifts the cover on literary donation program
Its face is Neal Thompson, a 53-year-old author of five books who spends much of his time cutting checks that help underwrite stalls at the Brooklyn Book Festival, cottages at the Hedgebrook writing retreat on Whidbey Island, and a range of authors' groups, small presses and journals.
Read the rest of this story HERE.
---
Are Tiny Books Going to Be the Next Big Thing in Publishing?
John Green is one of the biggest young-adult authors in the world.
Now he wants to get small.
Four of his best-selling novels — including The Fault in Our Stars — will be released this October in a radically new miniature format. All the original words will be there, but the pages will be squeezed down to something about the size of a cellphone.
But that's just the start of this real-life episode of Honey, I Shrunk the Books. These Penguin Minis from Penguin Young Readers are not only smaller than you're used to, they're also horizontal. You read these little books by flipping the pages up rather than turning them across. It's meant to be a one-handed maneuver, like swiping a screen.
Read the rest of this story HERE.