The Changing Face of Romance Novels
Growing up in Minnesota, Helen Hoang suffered from crippling social anxiety and struggled to make friends. She found refuge in romance novels, frothy stories that allowed her to experience intense feelings that were clearly spelled out on the page, always with the promise of a happy ending. "It was like I found a pure, undiluted drug," she said.
Many years later, as a mother of two in her 30s, Ms. Hoang began researching autism and realized that she's on the spectrum, a condition that makes it difficult for her to hold casual conversations, read emotional cues, have an office job and meet new people. She once again turned to romance. But this time, she wrote the story herself.
So far, romance fans have swooned over Ms. Hoang's debut novel, "The Kiss Quotient," a multicultural love story centered on an autistic woman who has trouble navigating the nuances of dating and courtship. Readers have flooded the website Goodreads with more than 7,000 positive ratings, and the book, which was published in June, is already in its fourth printing.
Read the rest of this story HERE.
---
Can Big Data analytics save the eBook market or is the kindle dwindle impossible to prevent?
Up until the digital era, publishers had a relatively small amount of information available to gain insights about their customers, relying entirely on physical sales data, polls and surveys. Then the Internet, eBooks and eReaders such as Amazon's Kindle revolutionized the market, breaking through the barriers of physical distribution and generating masses of consumer data. The major eBook publishers of today have the advantage of leveraging technologies and big data analytics to eliminate much of the guesswork when rethinking their business models and adjusting marketing campaigns. However, even with modern advanced tools, eBook sales are declining. A decade after the launch of Amazon Kindle, it seems the future of eBooks is in danger as consumers turn back to print, or prefer to listen to audio books.
Read the rest of this story HERE.
---
New Titles from Self-Publishers: June 2018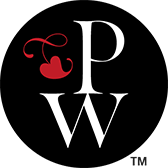 Booksellers, publishers, librarians, and agents are encouraged to look at the 85 self-published titles below. Each appears with a list of retailers that are selling the book and a description provided by its author. Some of these writers are waiting to be discovered; others have track records and followings and are doing it on their own. If you are a self-published author interested in listing titles in this section, read the rest of this story HERE.
---
Amazon's New Rules Against Book Stuffing Scams Aren't Satisfying Authors
On June 1, Amazon's ebook publishing unit, Kindle Direct Publishing, quietly updated its content guidelines to clarify its ban on "book stuffing" and other scams. In the three weeks since introducing these guidelines, some leaders in the self-publishing community argue, Amazon hasn't done enough to enforce them.
Book stuffing is a fraudulent method some self-publishers use to artificially boost the number of pages read and therefore their paycheck. Within Amazon's Netflix-for-books program Kindle Unlimited, or KU, readers pay Amazon a set monthly fee to read as many books as they want. Amazon then pays any independent authors in the program out of a set monthly dollar amount — $22.5 million for May 2018, and $21.2 million for the month prior, for example. Book stuffers add entire previously-published books into the back of their new ebooks, adding hundreds or thousands of additional pages. The book stuffers then profit at the expense of every honest self-publisher that Amazon's communal royalty fund would have otherwise paid a higher amount. By some counts, book stuffers can gain $100,000 per month with the method, earning millions over the course of a few years.
Read the rest of this story HERE.
---
How to Write a Book to Build Your Brand
Whenever I mention that I write books, I'm frequently asked about my writing process and how I went about producing Connected to Goodness and Compassionate Capitalism.
The most important step when you decide to write a book is to take the time to do what I call a RIC analysis: First, take a look at the Reasons that you want to write a book. Next, consider the Impact that your book is going to have. Finally, review the Capabilities you have, want or need in order to write the book you desire.
Read the rest of this story HERE.