Traditional publishers' ebook sales drop as indie authors and Amazon take off
Ebook sales are dying. Ebooks are insanely popular.
If the short definition of cognitive dissonance is holding two contradictory ideas to be true, ebooks are about as dissonant as digital content gets.
Yet ebooks may also represent a chapter in the still-being-written story of how keeping track of what's happening with content hasn't always kept pace with the technology that's transformed it.
Read the rest of this story HERE.
---
For Publishers, 2018 Is Off to a Decent Start
The four large publicly traded consumer publishers that recently reported their financial results for the quarter ended March 31 were all able to point to some good financial news.
HarperCollins had the best results, with sales up 6.4% compared to the same quarter last year and profits rising 16.2%. In a conference call discussing results, Susan Panuccio, CFO of HC parent company News Corp, said the sales gains were led by the general and Christian publishing divisions. Backlist titles did particularly well, accounting for 58% of revenue in the quarter, compared to 52% a year ago, Panuccio said. She added that the strong performance of the backlist helped to boost margins.
Read the rest of this story HERE.
---
Fact or friction: the problem with fact checking in the book world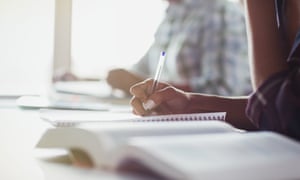 Photograph: Caiaimage/Sam Edwards/Getty Images/Caiaimage
Recent weeks have seen a flurry of conversation about fact checking in the publishing industry. Two high-profile authors have had their work's accuracy questioned by their sources, leading to something of a reckoning in the book world. Many people are asking how these inaccuracies could have happened, but those familiar with the publishing process say they aren't surprised.
Read the rest of this story HERE.
---
Authors create #SelfPubIsHere campaign to amplify self-publisher voices
A number of self-published Australian authors, including Dionne Lister, A B Patterson and Lisa Fleetwood have pledged their support for a campaign to have self-publishing recognised and included in Australian literary festival programming.
The #SelfPubIsHere campaign, started by authors Pauline Findlay and Robin Elizabeth, grew out of a Facebook self-publishing group post that expressed frustration at the lack of programming related to self-publishing at the recent Sydney Writers' Festival. A plan was made to 'make some noise' on Friday 11 May to 'amplify' self-publisher voices by creating or sharing blog posts and opinion pieces under the #SelfPubIsHere banner on social media.
Read the rest of this story HERE.
---
17 Refreshing Books to Read This Summer
Credit
Doug Chayka
Here come the page-turners of summer 2018. They're about … maritime disaster? America's opioid crisis? Toxic social media? The legacy of the Confederacy? How about a man who falls in love with a bear and is completely serious about it? No one said this was going to be pretty, but there are some very fine reads out there this year. There's also some of the season's usual fun, like the glitter of Broadway and fiction that wallows in the richly dramatic lives of the rich.
Read the rest of this story HERE.