Could This Be The Future Of Books?

Shutterstock
I can't count how many times I've heard someone lament to me that they're too busy to read a book.
At first, I avoided these people. Who's too busy to read a book? But, the sad fact is that everyone thinks they're too busy to do most things these days. And why shouldn't they be? Our attention is constantly divvied among dozens of devices all bearing different distractions across mediums that dominate nearly all of our senses.
The most common excuse people give me for why they haven't read a book is that they just don't have time to sit down and do one thing at a time.
I want people to read more books, to continue to consume good stories, to let themselves get lost in someone else's imagination.
Read the rest of this story HERE.
---
SelfPubbed Romance Author Ignites Rage With Cocky Trademark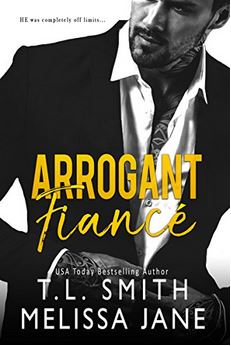 In the world of self-publishing, authors have to do whatever it takes to get their books in front of readers. For some authors, that means splitting their time between writing and promotion. For others, it means investing in social media managers and publicity packages. For other authors, though, the best way to become a household name is to pull a stunt so vile that it causes a firestorm of rage on author and reader sites.
To clarify, the issue began when an author attempted to trademark the name of her book series. Not to be confused with copyrighting, this maneuver meant that her series and its logo belong exclusively to her. On the surface, it sounds like a savvy business move to protect her content.
Instead, not only did Faleena Hopkins trademark her series and one of its main words–"Cocky"–she had her lawyer send cease and desist letters to other authors who had dared to include the word "cocky" in their book titles; a quick search of the Amazon Kindle store returned more than 700 results for the word.
Read the rest of this story HERE.
---
A library at your fingertips: The 100 best free Kindle books
It's often tough to fathom that Amazon's Kindle, the predominant ebook reader of the decade thus far, has been around for nearly a decade. Even though Amazon has since made proper tablets, such as Amazon Fire HD 7 Kids Editionthe Amazon Fire HD 8,the Kindle remains overwhelmingly popular. The ebook marketplace is more than just robust, however, and there is a myriad of titles available via Amazon, Google Play, and an array of other sources. To help you sort through the masses, we've rounded up some of the best free Kindle books, including public domain works and self-published titles. Never before has it been so easy to become a master of literature without trekking to the library.
Read the rest of this story HERE.
---
There Are More Diverse Books Than Ever — But Too Few Are Being Written By POC, According To A New Study
When the #WeNeedDiverseBooks campaign was launched in 2014, its goal was to advocate for and help facilitate the creation of more children's and young adult books about and by people from marginalized backgrounds, including people of color, people with disabilities, and LGBTQ individuals. Though there has been measurable progress in four years since its founding, a recent study shows there is still a major diversity gap in children's and YA publishing.
The industry may be talking a lot about the need for more diversity in book world, but it seems like few publishers are putting their money where their mouth is, at least when it comes to paying diverse creators. According to the annual diversity statistics published by Cooperative Children's Book Center, 2017 saw another increase in the number of books about people of color published. In fact, the amount of diverse titles jumped from 28% in 2016 to 31% in 2017, making last year the highest on record since 1994. Several authors of color also took home major literary prizes, including Erin Entrada's Newbery Medal for Hello, Universe, Jason Reynold's Newbery Honor for Long Way Down, and Angie Thomas's Printz Honor for The Hate U Give, among others.
Read the rest of this story
HERE
.
---
The #MeToo movement hit the literary world hard this week. It's not the first time.
Sexual harassment allegations against a range of powerful men have rocked the literary world in the past week.
On Friday, the Swedish Academy announced that it will not hand out the Nobel Prize in Literature for 2018 amid an ongoing sexual harassment scandal. It's the first time since the 1940s that the literary prize has been postponed.
That same day, Pulitzer Prize–winning author Junot Díaz was accused by multiple women of sexual harassment and misogynistic behavior. Just last month, Díaz wrote a much-circulated essay for the New Yorker detailing his own sexual abuse — in which he also admitted that he had hurt women.
Read the rest of this story HERE.