Fake books sold on Amazon could be used for money laundering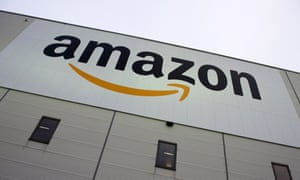 Nonsensical? Many high-priced books whose texts are gibberish are offered for sale on Amazon. Photograph: John Macdougall/AFP/Getty Images
"Worthless" books priced at up to thousands, of dollars on Amazon.com and which contain only nonsensical text have been identified as possible vehicles for money laundering by an author whose name was, he says, used to send almost $24,000 (£17,200) to an unknown and fraudulent seller.
Amazon's self-publishing arm CreateSpace makes it relatively straightforward to publish a title that contains any text, provided that this isn't "placeholder" or dummy text, and allowing fake books to be sold on the Amazon website at a price chosen by the seller.
Read the rest of this story HERE.
---
Book clinic: do editors often have to cut authors down to size?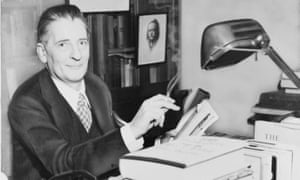 Maxwell Perkins, editor, at Scribner's, of F Scott Fitzgerald, Ernest Hemingway and Thomas Wolfe. Photograph: Alamy
Most writers I know massively overwrite. How common is it for a published author to have had an editor do a big cutting job?
Retired 72-year-old psychotherapist, living in India
Richard Beswick, publishing director at Little, Brown
Nabokov called editors "pompous avuncular brutes". Thanks, Vlad! Working with novelists, editors both try and help writers sharpen and structure the story they want to tell and use their experience to provide a sounding board as to how readers might react to it. I say "the story the writer wants to tell" because ultimately it is the writer's creation.
Read the rest of this story HERE.
---
Official tells why libraries still matter in the age of the internet
We have the internet, why do we need libraries?"
While some people may ask this question, today's libraries offer a vast array of resources and programs for residents of all ages.
They have transformed into much more than a building of books where everyone whispers.
The Allegheny County Library Association (ACLA) represents 46 libraries and their 73 locations across the county.
In the Alle-Kiski Valley, they include the Community Library of Allegheny Valley, with branches in Harrison and Tarentum; Springdale Free Public Library; Oakmont Carnegie Library; Cooper-Siegel Community Library in Fox Chapel and the Plum Borough Community Library.
Read the rest of this story HERE.
---
In the #MeToo Moment, Publishers Turn to Morality Clauses
Until recently, the term "moral turpitude" is not one that crossed the lips of too many people in book publishing. But Bill O'Reilly, Milo Yiannopoulos, Sherman Alexie, Jay Asher, and James Dashner changed all that.
A legal term that refers to behavior generally considered unacceptable in a given community, moral turpitude is something publishers rarely worried themselves about. No longer.
Read the rest of this story HERE.
---
Books love the small: How indie stores and publishers fill the niches
Tucked into a small Pennsylvania town, population 4,049, is Hearts and Minds Bookstore. It's a quirky, homey shop, incongruous both in location and inventory. Just down Main Street from the store flutters a large Trump banner, a memo that you are not in San Francisco or Chapel Hill. Inside the store, shelves are filled with a somewhat haphazard mix of books, lovingly curated by well-read and erudite Presbyterians.
The last Saturday in April — tomorrow — is Independent Bookstore Day, which honors booksellers like Hearts and Minds. More than 500 independent bookstores are participating in the festivities. There are readings and open-mike nights, concerts and book signings. Live llamas will visit one store, literary pancakes will be served at another. "It's taken on the feeling of a holiday," IBD program director Samantha Schoech told Publishers Weekly.
Read the rest of this story HERE.