Check out this new collaboration bringing attention to indie authors courtesy of this post on the How to eBook blog.
How To Ebook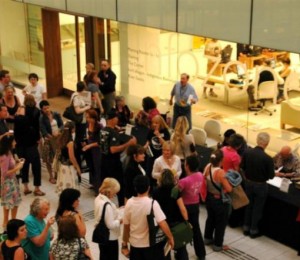 In the nearly ten years or so since the recent self-publishing revolution began, the most trying aspect is still discoverability. Whether or not we agree that the online retail shelves are filled with dreck isn't even the issue; the fact that those virtual shelves are filled to overflowing–even with great content and talented authors–is the problem.
Two mainstays of the publishing and bookselling industries have now come together to help remedy that situation, although for a handful of indie authors. The American Booksellers Association and the Authors Guild are working together to bring relatively unknown authors into the forefront by pairing them with more recognizable names for live author events.
Previously, the ABA launched its Indies Introduce program to help give indie authors a leg up into the spotlight. As a…
View original post 199 more words