Check out the book, Blood Rose Angel, by Liza Perrat, as featured in this post on the Rosie Amber blog.
Rosie Amber
Today's team review is from Cathy, she blogs at http://betweenthelinesbookblog.com
Cathy has been reading Blood Rose Angel by Liza Perrat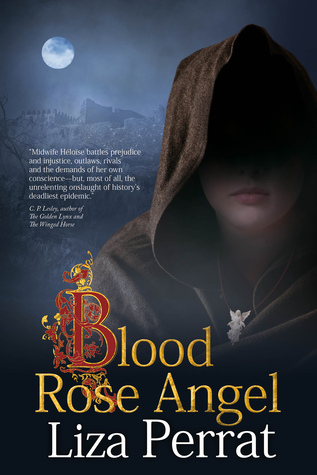 The story begins in the year 1334 and focuses on Héloïse, growing up in Lucie-sur-Vionne and cared for by her aunt, the village midwife Isa, her dead mother's twin. She's taunted mercilessly about being a 'non-born' by some of the superstitious village folk. While Isa was at the next village, Héloïse is called to her first birthing, setting her on the path of an apprentice midwife. Several years later Héloïse is accepted by some for her herbalistic and midwifery skills, although there are those who have always been scornful. She is married to Raoul, a stonemason working in Florence, and their daughter Morgane wants to follow in her mother's footsteps and carry on the family tradition.
When the Black Death is inadvertently brought to the village with Raoul's return…
View original post 596 more words