Check out the book, The Darcy Monologues, by Jenetta James, as featured on the Rosie Amber blog.
Rosie Amber
Today's Team review is from Judith, she blogs here http://judithbarrowblog.com/
Judith has been reading The Darcy Monolugues anthology by various authors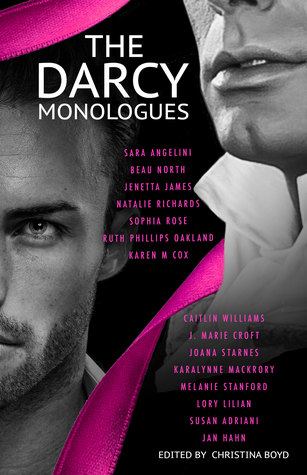 My Review:
I chose this anthology both out of curiosity and because I'm short on time at the moment so reading short stories suits me. I'm so glad I did. The Darcy Monologues is a collection of fifteen short stories told from Darcy's point of view and is an outstanding read. The book is divided into two;  The Regency'and Other Eras, I found it difficult to decide which section I liked best.
I don't give spoilers, especially in this case. I think it would be unfair to pick out individual stories to review and not others as, from my perspective, they are all excellently written, Some are portrayed from the first person point of view of Darcy, others from a third person viewpoint. Unusually the…
View original post 308 more words